Revolutionizing Dining Experience: The E la Carte Dining System
Until recently, most technological innovation in the restaurant industry has taken place in the kitchen. But Silicon Valley tech startup E la Carte is changing that storyline with its innovative Presto Smart Dining System(TM) for use in full-service casual restaurants.
Their Presto restaurant tablet sits right on diners' tabletops, providing everything from eye-catching images of menu selections to instant ordering and payment processing. The system is now in use at Applebee's, Johnny Rockets, and Outback Steakhouse restaurants, to name just a few.
More than just 'gee whiz' technology that's cool and cutting edge, the results of e la Carte's in-depth research shows that restaurants actually serve more patrons (more frequent table turns), waiters earn more tips, and customers walk away happier with their experience when they use the Presto tablet. It's what the company calls a win-win-win.
"Consider all the time patrons spend waiting for the check. If you solve that pain point alone, you can help casual dining adapt to a consumer's needs in the 21st century," says Mike Church, E la Carte's CMO. "The benefits are massive in scale for everyone involved – the restaurant, server, and the customer."

The Problem
According to Mike, E la Carte needed to reinvent their sales processes in order to expand their business into new restaurant segments. "As a company founded by engineers, our early teams didn't have the experience of taking new leads and prospects through a structured and scalable sales funnel," he says. "A big part of the challenge was that every lead was treated as equal – whether it was a chain of 50 restaurants or a single standalone location. We needed a system in place to ensure our leads were qualified before passing them to the sales team and allocating scarce resources." That's when E la Carte turned to Zoho, a lightweight and easy-to-use CRM system that could scale with this growing company.
The Shortcoming In The Plan
While Zoho was easy enough to implement on their own, mapping functionality to their unique sales funnel and lead scoring process was another challenge. The core features and standard workflow in Zoho weren't going to cut it. Mike recognized that hurdle, "We needed to bring in an expert who could get it customized quickly, rather than pulling focus away from our core business and spending weeks to do it ourselves. It wouldn't have been the best use of our time."


The Solution
E la Carte reached out to James Converse from ZBrains to lead and manage the project. Mike says, "To really unlock the power of Zoho, we needed the guidance of someone with experience in sales, marketing, and CRM software to maximize the benefit from our investment. And James was that guy." James points out, "Implementing, using, and even adding custom fields to Zoho CRM is easy. But mapping that functionality and workflow to your sales process and understanding how long each stage is supposed to take – those things are independent of the software, and that's where we really added value."
2-Day Turnaround
Since E la Carte was already using and relying on Zoho, James couldn't just rip it out, replace the software, and start over from scratch. Furthermore, the work had to be completed as efficiently as possible to avoid significant disruption to E la Carte's business.
Mike recalls, "I would describe the project as a sprint where James and our sales and marketing teams were locked in an office for some pretty hard-hitting sessions, hammering out all the additional requirements and refining our new multi-stage sales process and functional specification for the system."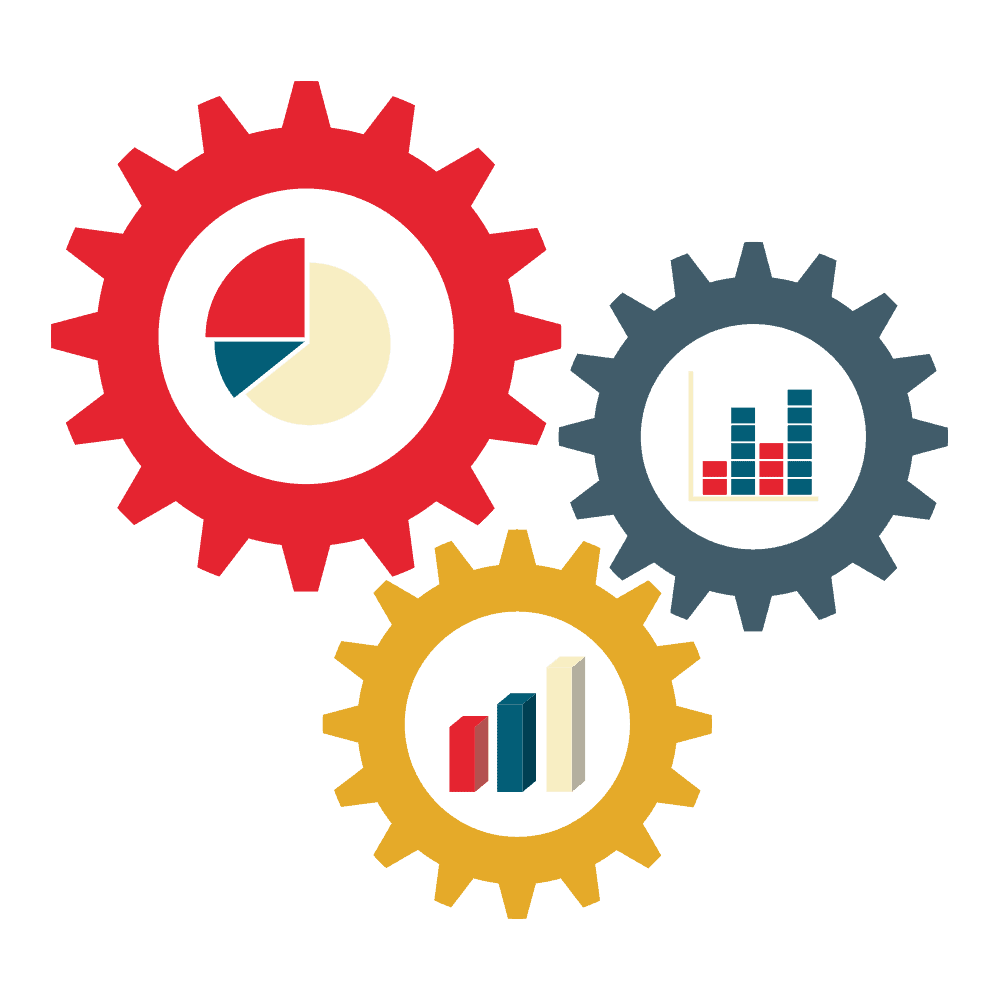 The Result
James worked hard with E la Carte to fully redesign their sales process before rebuilding Zoho. The entire process spanned two short, intense days.
James emphasized that a successful CRM implementation doesn't need to be drawn out for weeks or months and that E la Carte played a huge role in the rapid turnaround. He says, "They came to the table prepared. Mike's team is highly skilled and experienced in defining stages of the sales cycle, determining the data to collect at each stage, and identifying triggers to move the process through. They did their homework and we hit the ground running the moment I arrived."
Just What E la Carte Ordered
E la Carte's Zoho system now identifies and escalates qualified prospects and drives the sales process with better resource allocation and efficiency. "Now, we're able to focus on higher quality opportunities by scoring and qualifying the leads before passing them off to a more senior salesperson," Mike notes. "We've gone from chasing opportunities that, in hindsight, wouldn't have passed muster to a more reliable strategy that has shrunk our funnel and accelerated our sales process from months to days."
Mike and his entire team are generous with praise for James, "James was pretty incredible. To find one person who understands business, marketing, and technical coding in a single package is rare. The fact that he could consult on the details of our strategy and then turn around and customize Zoho to accomplish the objective was huge in getting this done so quickly. He is truly a sales, marketing, and CRM ninja with a get-it-done skill set."